Life & English: Simbang Gabi Celebration of Filipinos
Được xuất bản vào Thu, 27/12/2018 - 04:50
Simbang Gabi is a devotional nine-day series of Masses practiced by Roman Catholics and Aglipayans in the Philippines in anticipation of Christmas. The Simbang Gabi Masses in the Philippines are held daily from December 16–24. Simbang Gabi has an important role in the Philippines culture.
The Philippines is an agricultural country known for its rice, coconut and sugarcane plantations. The weather here is often very hot therefore people began work before sunrise to avoid the noonday heat out in the fields. When the Christmas season would begin, it was customary to hold novenas in the evenings, but the priests saw people's fatigue after the working days. As a compromise, the priests began to say Masses in the early morning while it was still dark before people went out to work the land. It began in 1669, Mass was organized in the early mornings instead of the evening novenas more common in the rest of the Hispanic world. Year by year, the Simbang Gabi Celebration became a distinct feature of the Philippines culture and became a symbol of sharing.
Simbang Gabi was one of the most popular traditions for people in the Philippines and for Filipinos living abroad. It is a significant moment not only because it strengthens relationships among family members and parishioners but also because it is the time where our faith is intensified.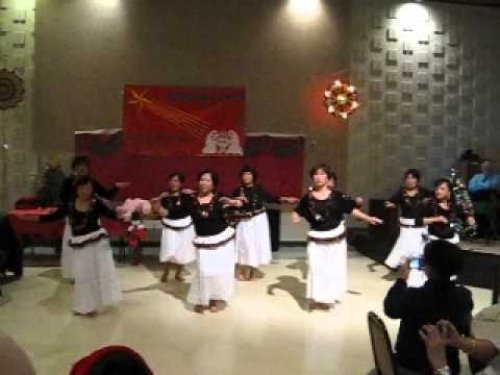 Dancers in a Simbang Gabi Celebration
In the United States, Filipinos celebrate Simbang Gabi around 7pm in the evening, not just in the morning, in order to accommodate the needs of people on a great variety of work schedules. Evening celebrations of the Simbang Gabi which begins at the 15th of December and ends on the 23rd, erroneously described as "anticipated Simbang gabi" since Vigil or anticipated Masses are only applicable for Sundays and Holy Days of Obligation, are scheduled especially in urban areas. On the last day of the Simbang Gabi, the service is called "Rooster's Mass".
No matter how or when this celebration takes place, the annual Simbang Gabi provides a strong indications of sharing in the hearts of Filipinos.
Quy Minh