Life & English: Washington D.C. and Washington State
Được xuất bản vào Thứ Sáu, 17/11/2017 - 00:16
Washington D.C., formally the District of Columbia and commonly referred to as "Washington", "the District", or simply "D.C.", is the capital of the United States. Named in honor of President George Washington, the City of Washington was founded in 1791 to serve as the new national capital.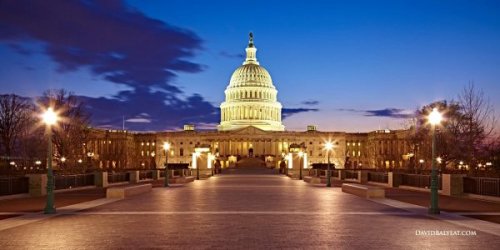 Capitol Hill in Washington D.C.
Washington had an estimated population of 681,170 as of July 2016. Commuters from the surrounding Maryland and Virginia suburbs raise the city's population to more than one million during the workweek. The Washington metropolitan area, of which the District is the principal city, has a population of over 6 million, the sixth-largestmetropolitan statistical area in the country. All three branches of the federal government of the United States are centered in the District - the Congress, President, and Supreme Court. Washington is home to many national monuments and museums, which are primarily situated on or around the National Mall. The city hosts 176 foreign embassies as well as the headquarters of many international organizations, trade unions, non-profit organizations, lobbying groups, and professional associations.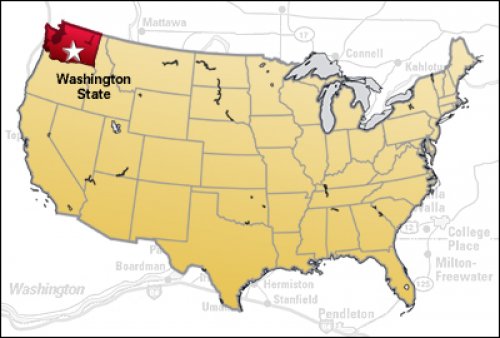 Washington State on the US map
Washington State or the State of Washington, is a state in the Pacific Northwest region of the United States. Named in honor of the President George Washington, too. Washington state is the 18th largest state with an area of 71,362 square miles (184,827 sq km) with over 7 million people. Approximately 60 percent of Washington's residents live in the Seattle metropolitan area, the center of transportation, business, and industry.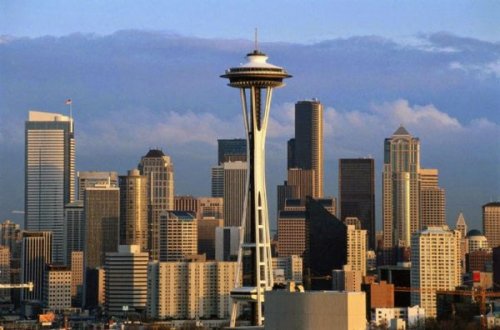 Seattle city
The state is the biggest producer of apples, hops, pears, red raspberries, spearmint oil, and sweet cherries, and ranks high in the production of apricots, asparagus, dry edible peas, grapes, lentils, peppermint oil, and potatoes. Manufacturing industries in Washington include aircraft and missiles, shipbuilding and other transportation equipment, lumber, food processing, metals and metal products, chemicals, and machinery.
The state is referred to as Washington State to distinguish it from Washington D.C., the capital of the U.S., which is often shortened to Washington.
Edit by Quy Minh