Las Vegas - City and Algorithm
Được xuất bản vào Thứ Ba, 11/04/2017 - 00:37
When told about Las Vegas, everybody always thought about a large casino. In fact, Las Vegas had more things. Came to Las Vegas, travellers can visit simulations of famous places of the world. A street of French style with a model of the Eiffel tower locates in the centre area of Las Vegas. Magnificent and bright buildings look like palaces in Andersen's stories, they locate near high Egypt pillars with ideogram. The little statue of Libertas was standing not far from there. An artificial river was flowing between streets and buildings, shops and hotels. Boatmen has been wearing clothes of European 18th century as boatmen in Venice, Italy… Although, Las Vegas noon outdoor weather was very hot but indoor streets with old European style was cool. Nice air, blue sky, white cloud, road of flagstones, café, shops, hotels…all connected in a system.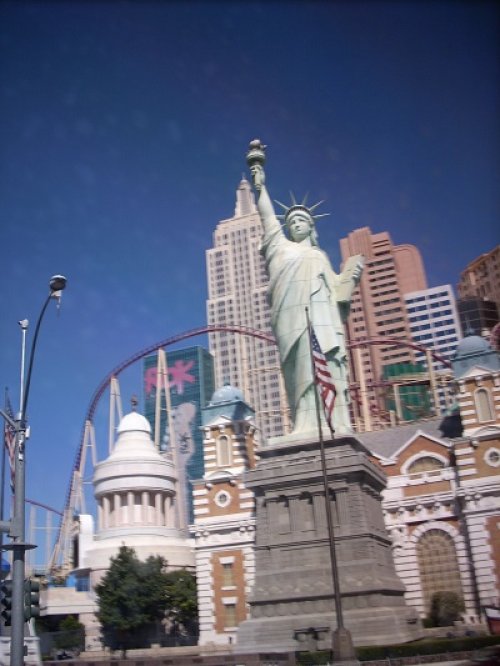 Las Vegas
In Las Vegas, every hotel was every special design and every specific style. This hotel was figure of a multicolors tropical island, that hotel had old Greece style with very nice statues, other hotel was a mysterious Arab castle… The common ground of all hotels here were a very large casino. Casinos of big hotels were built under ground floor. Many game machines and gambling dens were disposed in the ground floor of these hotels. In the ground floor, casinos were lighted all days and nights. Therefore Las Vegas was called "light city". Las Vegas was city of casinos and "Lost Wages" was other nickname of this city.
Las Vegas is the name of this city, also is name of an algorithm. It was Las Vegas algorithm. Hardly imagine that the city of casinos and games was birthplace of this complex algorithm. However, someone could find a relation between this algorithm with rule of games, win or fail. It could be performed in the running game-machines of this beautiful city. Las Vegas was built in early 20 century. At first, the city had only one small train station and few buildings in desert. Although desert weather was very hard, Las Vegas was built. A stunted area became a stunning city. The city was beautiful like paradise in legend. It was the "Great Algorithm".
Quy Minh