Houston downtown, tunnels and the contrary
Được xuất bản vào Thứ Hai, 16/01/2017 - 08:47
As almost other cities, the downtown is the heart of Houston. The Houston downtown includes modern, high and very high buildings, city blocks. The Downtown District was formed in 1995 for the purpose of revitalizing the urban core of the country's fourth largest city. Over the past decade, the Downtown District has used a combination of public funds and private resources to catalyze area improvements focusing on the city blocks bordered by Interstate 10, Highway 59 and Interstate 45.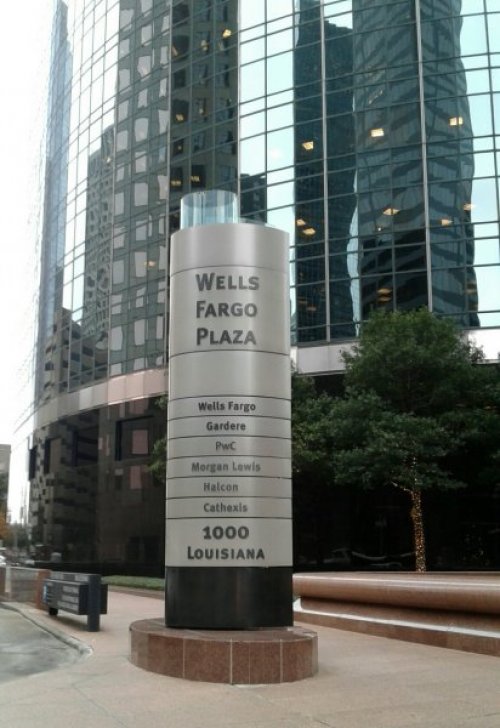 Wells Fargo Plaza
Downtown underground is a system of tunnels 20 feet below Houston's downtown streets and more than 6 miles (9.7km) long. Having started out years ago as a tunnel between two downtown movie theaters, today it includes restaurants and service retail and connects 95 city blocks. Houston downtown and underground is the modern overall architecture. Only Wells Fargo Plaza and McKinney Garage on Main street offers direct access from the street to the tunnel; otherwise, entry points are from street-level stairs, escalators, and elevators located inside office buildings that are connect. Access is allowed to the general public into these buildings with few restrictions, during normal operating hours, in order to reach the Tunnel. The tunnel is generally open during weekday business hours only. The Tunnel is a series of underground passageways that, with above-ground skywalks, link office towers to hotels, banks, corporate and government offices, restaurants, retail stores… Portions of the tunnel contain gift shops, newsstands, banks, technology centers, flower shops, copy centers, dry cleaners, and food courts similar to a major shopping mall… They are widely and heavily used by office workers and tourists.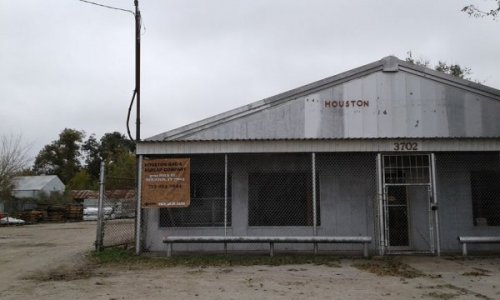 A house in East Downtown near University of Houston
However, Houston includes not only modern and high building but also old and poor houses. On the road to the University of Houston and Texas Southern University, only 2 or 3 miles from the center of Houston downtown, we saw old and poor houses with cursory graffiti. Many areas are developing, new beautiful buildings are located beside land lots or poor dirty old houses. It is uncomfortable mix-up. The mix-up of a developing city. The mixability is making style of this city.
Quy Minh