Houston Museum District
Được xuất bản vào Thứ Tư, 28/12/2016 - 00:25
Houston Museum District The Houston Museum District is an association of museums, galleries, cultural centers and community organizations in Houston, Texas.
The Museum District is located between Houston's bustling downtown and the world – renewned Texas Medical Center. It is a synergistic collection of 19 institiutes, each with its own specialty, dedicated to promoting art, science, history and culture.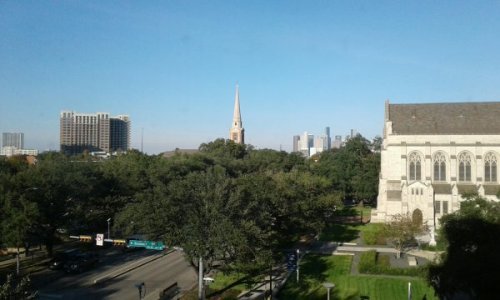 A corner in Houston Museum Distrct
The beginnings of the Museum District are found in 1977, when it became apparent that some action needed to be taken to provide easier access to the museums of the area. This call for community improvement evolved into the non-profit Montrose Project by the mid-1980s but changed into the Museum District Development Association of Houston shortly thereafter.
Based on the works of this organization, the Museum District was formally recognized by the City of Houston in 1989. The founding organization was dissolved in 1994, but the Museum District is now under the auspices of the Houston Museum District Association, founded in 1997. Since its creation, the numerous efforts of the Houston Museum District organizations have included community improvement projects, tree planting, sidewalk planning, construction and expansion, esplanade design, development and beautification, establishment of public transportation to and from the area, police support and various cultural events. The Museum District is served by four stops on the Metro, and is easily accessible from I-69/US 59, State Highway 288, Main Street…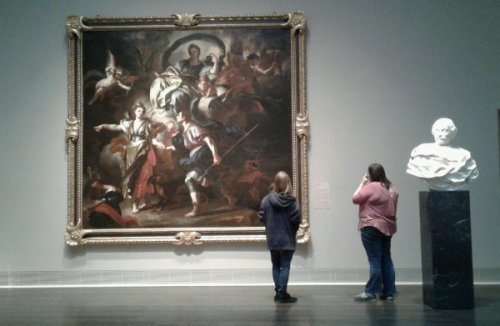 A painting in The Museum of Fine Arts, Houston
The Museum District is divided into four walkable zones to make navigating the area easier. Zone 1 includes: Houston Center for Photography, Rothko Chapel, The Menil Collection. Zone 2 includes: Diverseworks, Buffalo Soldiers National Museum, Houston Center for Contemporary Craft, Lawndale Art Center, Czech Center Museum Houston, Houston Museum of African American Culture, Asia Society Texas Center, Holocaust Museum Houston. Zone 3 includes: The Jung Center, Contemporary Arts Museum Houston, The Museum of Fine Arts Houston. Zone 4 includes: Children's Museum of Houston, The Health Museum, Houston Museum of Natural Science; Rice Gallery, Houston Zoo. All of the museums offer free times or days and 10 of the museums are free all the time.
Brimming with masterpieces, cutting-edge life sciences, historic relics and contemporary workds, the Museum District offers a wealth of cuture to all. The variety of exhibitions, collections, workshops and live performances makes the district a destination. The Museum District attracts visitors, students and volunteers of all ages, backgrounds, and ethnicities to learn about and celebrate art, history, culture, and nature around the world. Houston
Museum District provides unparalleled opportunities for education, inspiration and recreation. Delve into a new world or explore other cultures deep in the heart of Texas.
Quy Minh