Life & English: "One soldier's heart"
Được xuất bản vào Sun, 14/07/2013 - 00:30
(ICTPress)-Ted Engelmann is the author of several articles and photographs about the American War in Viet Nam. He is developing a photographic book "One Soldier's Heart: the Emotional Impact of War."
In March 1968, as a 21 year-old Air Force sergeant, Ted Engelmann (T.E.) arrived at Bien Hoa Air Base inViet Namand served a year tour directing air strikes with a Forward Air Control (FAC) team. T.E. spent seven months living in a US Army base camp, and five months in a Vietnamese coastal village in the Mekong Delta. Later T.E. became a middle school, high school, and college teacher, and veteran advocate; all the time making photographs of veteran-related events and the people in several countries.
In 1979, T.E. became the first Veterans Service Advocate for the Disabled American Veterans, Vietnam Veterans Outreach Program, inDenver,Colorado. T.E. coordinated resources for veterans and their families, including counseling for "Post Traumatic Stress Disorder". T.E. taught about the American War inViet Namat the United Nations International School-Ha Noi,Viet Nam.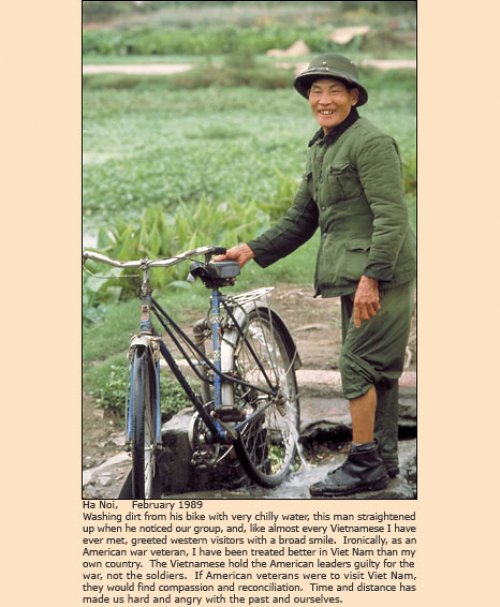 A photo of T.E.'s Photo Exhibition in Denver US, Mar 2013
In April 2005, T.E. returned two diaries of Dang Thuy Tram on a CD to her remaining family in Ha Noi. In a few months, the family published a best-selling Vietnamese version of "Nhat Ky Dang Thuy Tram" (The Diaries of Dang Thuy Tram). In 2008, Random House published the English version, Last Night I Dreamed of Peace, the Diaries of Dang Thuy Tram. A Vietnamese feature film was recently made of the diaries. In thanks for his return of Thuy's diaries, T.E. is the only American invited to Ho Chi Minh's war-time base of operations, Da Chong.
T.E. is the author of several articles and photographs about the American War in Viet Nam, and a Distinguished Lecturer with the Organization of American Historians. He is developing a photographic book "One Soldier's Heart: the Emotional Impact of War."
T.E.'s images will trigger visual intellect and emotions to better understand the emotional effects of war on soldiers, our families, and nation. T.E.'s fine art photographs are a direct result and respite to his own emotional work as a recent embeded freelance photographer inIraqandAfghanistan. These photographs of nature's beings offers a continued sense of joy and wonder about the world in which we live.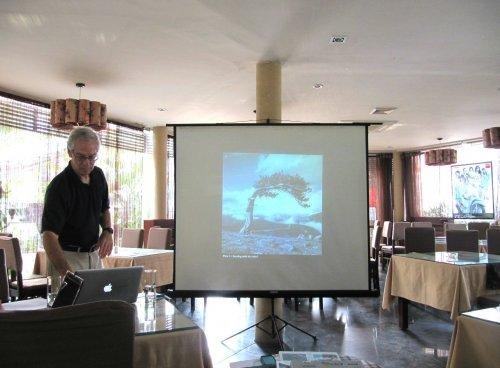 T.E. in Photo Seminar of ICTPress in Hanoi, Mar 2012
(Source: http://onesoldiersheart.com & http://tedengelmann.com)